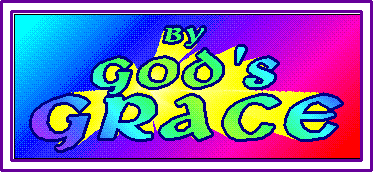 2 Corinthians 6:
1 We are workers together with God, so we beg you:
Do not let the grace that you received from God be for nothing.
2 God says, "At the right time I heard your prayers. On the day of salvation I helped you."
I tell you that the "right time" is now,
and the "day of salvation" is now.

Is it possible to squander the grace of God?
Is it possible for His favour and blessing to be useless in our life?

Yes, it is.
The Apostle Paul says that the right time to respond to the Lord and surrender to Him is NOW.
He says that the day when we should receive God's help and salvation is TODAY.
When God extends His salvation to us and we don't receive it and surrender our life to Him, then we are squandering His wonderful grace which He so wants us to receive.

This would indeed be a great pity!
Prayer:
Father, if, by my careless living, I have squandered the great grace that You have poured out on me, please forgive me.
Teach me how to allow Your grace to change me from the inside out, so that I reflect Your glory,
in Jesus' name,
Amen.
See you tomorrow, God willing,
when you'll find a new thought here to challenge you!
Meanwhile, have a great day walking with the Lord!