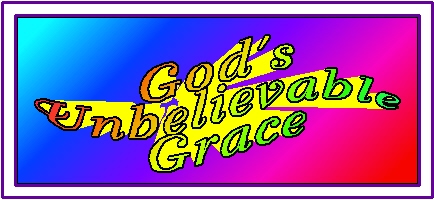 Ephesians 1:
7 In Christ we are set free by the blood of his death, and so we have forgiveness of sins.
How rich is God's grace,
8 which he has given to us so fully and freely...
New Century Version
The extent of the love of our heavenly Father fills us with awe! The expression of His quality of love is indeed breathtaking in its scope.

He was willing to pay for the forgiveness of our sins by the blood of His death. The Apostle Paul explains his incredulity in
Romans chapter 5:
6 When we were utterly helpless, with no way of escape, Christ came at just the right time and died for us sinners who had no use for him.
7 Even if we were good, we really wouldn't expect anyone to die for us, though, of course, that might be barely possible.
8 But God showed his great love for us by sending Christ to die for us while we were still sinners.
9 And since by his blood he did all this for us as sinners, how much more will he do for us now that he has declared us not guilty?
Now he will save us from all of God's wrath to come.
10 And since, when we were his enemies, we were brought back to God by the death of his Son,
what blessings he must have for us now that we are his friends and he is living within us!
(LB)

We can only stand in awe and shout with heartfelt joy:
How rich is God's grace, which He has given to us so fully and freely!
Prayer:
Father, today we bow before Your awesome majesty and generosity and say, How rich is Your grace, which You have given to us so fully and freely!
We receive Your rich grace today, and we ask that You accept the love of our poor inadequate hearts in return,
in Jesus' name,
Amen.
See you tomorrow, God willing,
when you'll find a new thought here to challenge you!
Meanwhile, have a great day walking with the Lord!